What is Yoga therapy?
Yoga Therapy is becoming an important modern pillar of support for both physical and mental health. It is where scientific research, medical studies, psychology and yoga converge. Yoga Therapy adapts traditional yoga practices to each individual, working with their physical, psychological and emotional needs, their history and environment and collaborates with other medical and health practitioners to offer a holistic approach to health and wellbeing.
Contrary to popular belief, not all yoga practices are suitable for everyone. In fact, the general yoga poses that are taught in yoga classes and which we find all over the internet are actually contraindicated for people suffering from high blood pressure, heart disease, diabetes, scoliosis, herniated discs, inflammatory bowel disease, autoimmune disease, cancer, asthma, coronary disease and many other physical health issues. Some yoga practices can also be counterproductive, even dangerous, for anyone suffering from mental illness, eating disorders, clinical depression, PTSD and panic disorders.
Yoga Therapy combines a knowledge of modern medicine and scientific research, an understanding of trauma-informed psychology, traditional yoga and breathing practices, and Yoga Therapy has evolved to become a safe and effective form of complimentary therapy.
Yoga Therapy has been born from a need to improve our physical and mental health in a world which is often confusing and stressful. It provides a safe space where one can find silence, introspection and a re-connection to ourselves and others.
Yoga Therapy is a science and knowledge-based platform, offered by compassionate, certified practitioners, which provides sensitive guidance and teaches safe tools that can be incorporated into everyday life, making yoga, and its profound benefits, accessible for everyone.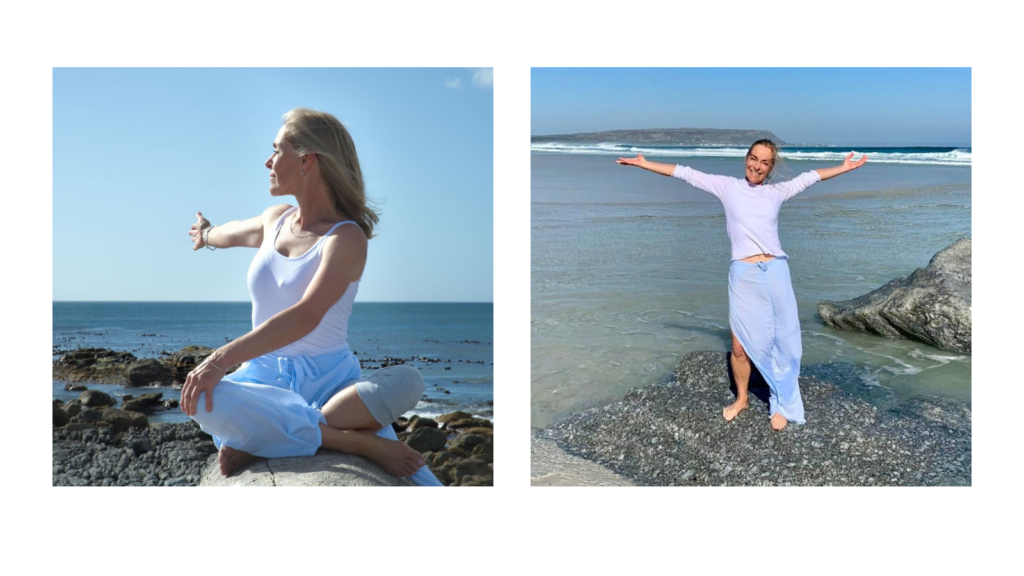 How is yoga therapy different to yoga?
Yoga Therapists are trained yoga teachers who have further qualified as Yoga Therapists. Becoming a Yoga Therapist requires over 1,000 hours of study, including case studies under supervision, assignments, and exams; and specializes in the therapeutic side of yoga. Yoga Therapists are trained to understand how the body and mind functions – the muscles, bones, nervous system, immune system, reproductive system, cardiovascular and respiratory systems; as well as how the psychology and experiences of a client need to be taken into account when structuring a therapy plan.
Yoga Therapists work one-on-one with clients, so every session is tailored specifically to each person's needs and goals. Yoga Therapists work safely due to their medical knowledge of the body, their ability to modify yoga poses to make them suitable for the individual, and their awareness of the psychological aspects, including trauma, which affect the relationship between a therapist and a client.
Yoga Therapists always begin with a client assessment to get a clear picture of what the client is struggling with and to determine how best we can help. Only then do we begin to work out a tailored Yoga Therapy programme, and this programme constantly evolves and adapts with the client's progress.
We also collaborate with medical and other health professionals so that we form part of a team to support a client and approach health from a holistic perspective.
Every person is unique and Yoga Therapy recognises that uniqueness with a tailored, trained and gentle approach to support each person, in a natural and holistic way, towards better physical and mental health.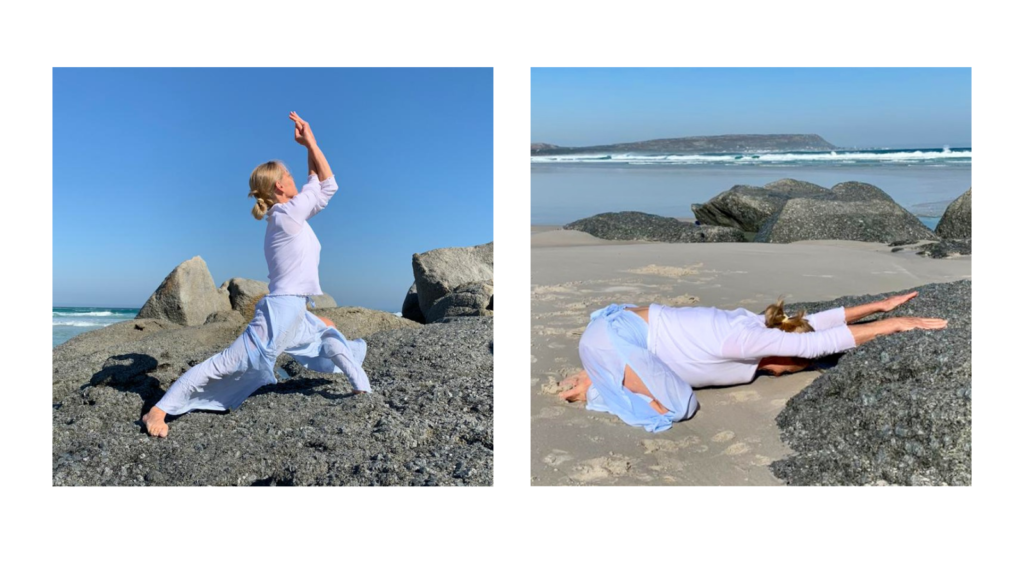 Who is yoga therapy for?
Yoga therapy is accessible to everyone because it is adapted to the individual – it meets each person where they are at that point in their lives moment and guides them towards what they need!
Yoga Therapy is particularly effective for diseases which are affected by chronic stress and anxiety as it teaches how to balance the nervous system and build resilience. For those suffering from panic attacks, Yoga Therapy can be of enormous help.
Regulating stress hormones, targeted movement and learning to reconnect in a healthy way with your body, can also support weight loss.
Many of today's illnesses like Diabetes type 2, heart disease, digestive issues, auto-immune diseases, high blood pressure and high blood sugar are caused or aggravated by chronic stress, poor nutrition and lack of physical movement; Yoga Therapy has been proven to be an effective complimentary therapy, together with traditional medicine.
Yoga Therapy is beneficial for helping to recover from physical injuries, support post-operative care, helps for herniated discs and mitigating spinal degeneration, maintaining mobility and flexibility without causing injury; recovery after cancer treatment and for improving breathing patterns and lung function to help with respiratory issues such as asthma or hyperventilation, amongst others.
Yoga therapy is also ideally suited to older people who would like to maintain or rebuild their mobility, joint health, strength, posture and balance and to avoid falls, weakening bones and degenerative diseases. You're never too old to begin with a gentle Yoga Therapy programme!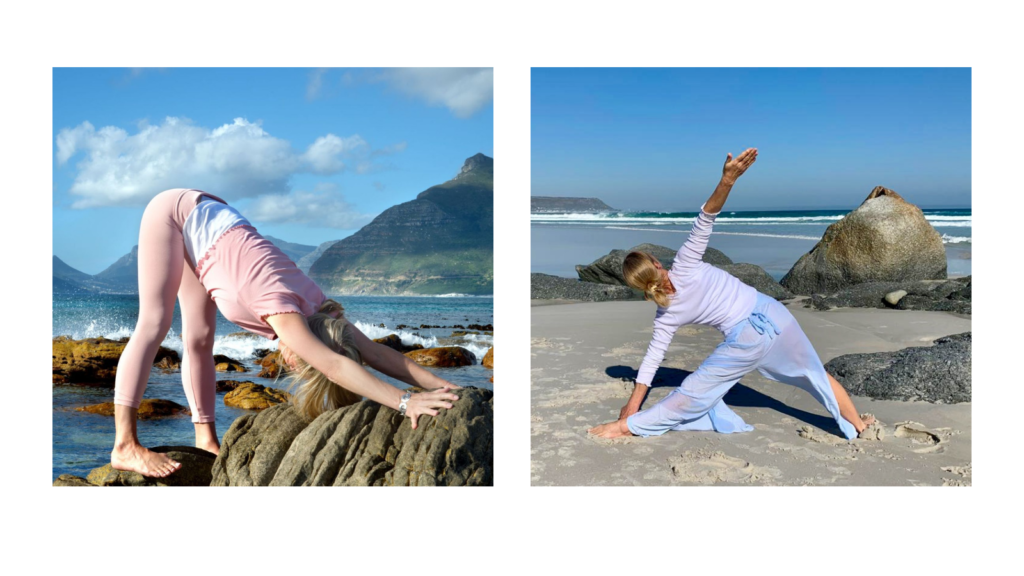 How has yoga changed your life?
I began practising yoga about 10 years ago after spending many years in the dance world, as a teacher and professional dancer.
I loved the way yoga kept me fit, flexible, strong and healthy physically but I also experienced the amazing benefits of learning to adapt my breathing in a way that made me feel calmer, more balanced and alleviated anxiety and feelings of overwhelm.
When my world was shattered with the tragic loss of my beloved daughter, it was the only thing that gave me the space to quietly move and breath and… achingly slowly, to find a measure of acceptance and peace. Whilst I did not understand how yoga helped me with my trauma at the time, it sparked my desire to find out more about somatic, body/mind therapies, and to return to teaching, initially leading me to qualify as a Yoga Teacher. Wishing to help others and seeking a much more therapeutic approach, I discovered the Internationally Accredited, Yoga Therapy Institute in the Netherlands and began my training and my journey of discovery.
Over the past year I have learned so much more about how Yoga Therapy can be of practical value in so many areas of our complex lives. It offers a natural and multidimensional approach to living with more ease and resilience in both body and mind and I am very grateful to be able to pass this knowledge on to my clients.
Note: The Yoga Therapy Institute is accredited to the International Association of Yoga Therapists (IAYT) in The USA and their qualifications are highly respected and recognized worldwide.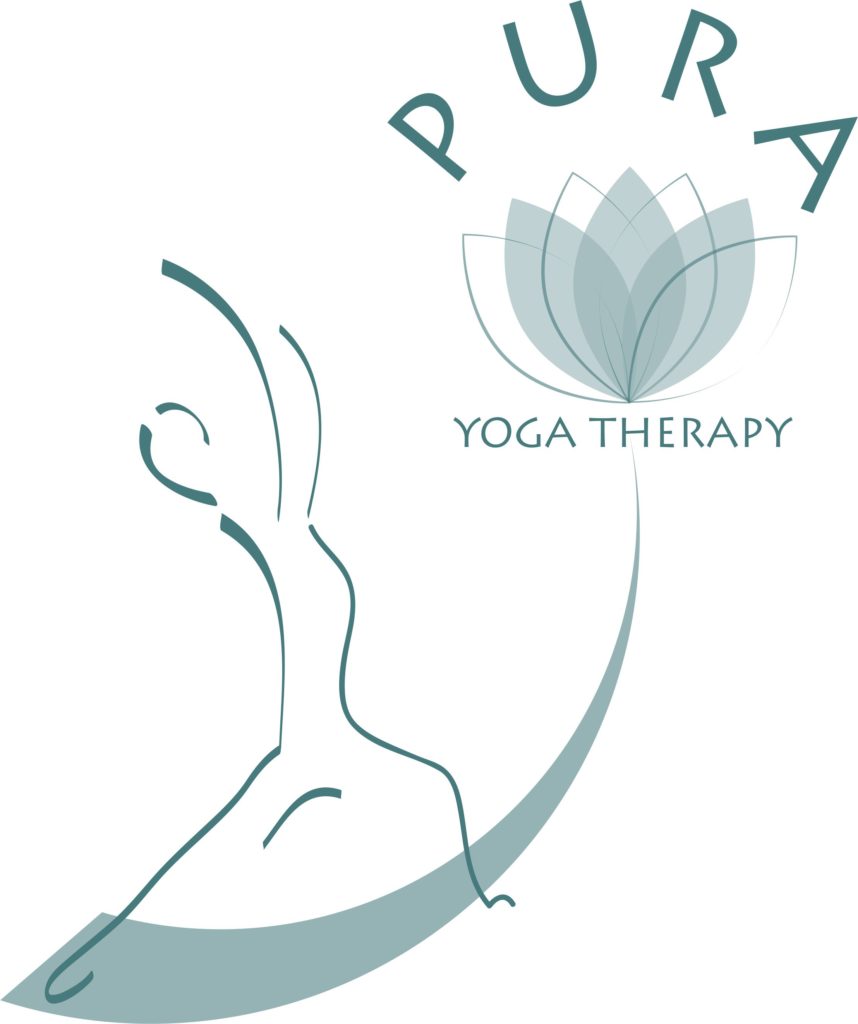 Want to find out more? Follow Bronwen, and Pura Yoga Therapy, on social media:
Facebook: Pura Yoga Therapy
Instagram: @be.e_in.flowyoga
Website: www.purayogatherapy.com
Email: bronwen@purayogatherapy.com