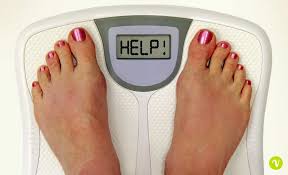 Gift Your Body with the Building Blocks to Lose Weight!
So, you've gone a bit overboard over the December holidays, and you've been on a binge fest ever since. Now, with Easter fast approaching, you know you're going to be on a hot cross bun and chocolate egg bender. The problem is that you're already struggling with constipation, you're feeling sluggish, and your metabolism has taken ten steps back. In fact, you're feeling like you need a full-on detox to get you back to the days when you felt fantastic, you had loads of energy, and your skinny jeans were a perfect fit.
At Herbex, we're here to tell you that it's quite common to fall off the health wagon, and when you do, you need to pick yourself up and start over again. Let's face it, piling on weight, feeling bloated and constipated, and having no energy can be debilitating, especially if you're a busy mother juggling a career, and managing a family who pretty much relies on you 24 hours a day.
At Herbex, we're no strangers to your symptoms. In fact, we help and support busy moms with the very same symptoms as yours each and every day. We know what you're going through, and we know exactly how to fix it by using our Booster Range. But, before we explain how our Booster Range works, here's a little intro to who we are and how our weight-loss and health products are made.
We've Been Helping Men and Women Achieve Their Goals for over 20 Years
We are proud to be an award-winning brand that has been helping people achieve their weight-loss and health goals for over 20 years. We are a health brand at the forefront of using "super herbs and plants" that hold significant medicinal powers to alleviate health issues associated with our modern lifestyles.
When Your Body Works Better, You Lose Weight More Easily
At Herbex, we don't believe in chemically enhanced products, so we have chosen the most powerful herbs and plants, and turned them into powerful product ranges, one of them being our Herbex Booster Range. Plants and herbs have been used in traditional medicine by many different cultures for centuries, and for good reason. The powerful herbs and plant roots used in our Booster Range are not only effective for weight loss, but also for a full-body detox, which is exactly what you desperately need right now.
Covering almost every territory, the health and weight-loss benefits of our Booster Range work by detoxifying the colon, which repairs any digestive issues you may have, including constipation and bloating. It flushes out harsh toxins from your organs, especially your kidneys and liver. It also boosts your metabolism, so that you burn stored fat faster, and increases your energy levels, which automatically makes you feel healthier. Last but not least, our Booster Range suppresses your appetite and cravings, which will drastically reduce your need to munch on processed fast foods throughout the day.
When your body works better, you lose stored fat faster, and you feel healthier – it's basic biochemistry. When the body has its building blocks in check, it works to its full capacity, and our Booster Range gives your body all the building blocks it needs to help you detox your kidneys and liver, clean your colon, burn fat quickly, and curb that junk-food appetite of yours.
Weight Loss and Good Health is a Lifestyle Choice
At Herbex, we give our customers many options. While some people prefer to just use our Booster Fat Burn Drops, our Booster Metabolism Drops, our Detox Drops, or our Booster Eat-Less Drops, which curb your appetite all day long, there are just as many customers that prefer to use the entire range.
It must be recognised that weight loss and good health is a lifestyle choice that requires perseverance and commitment, and when our Booster products are consumed together, and combined with a healthy eating plan and a 30-minute walk or run at least twice a week, you will achieve your health and weight-loss goals in good time.
If you'd like to learn more about our Booster Range, click here: Booster Range or contact our team at Herbex today.
The Herbex Booster range is available in all Dis-Chem and Clicks stores around the country.